2013-09-13 11:21:54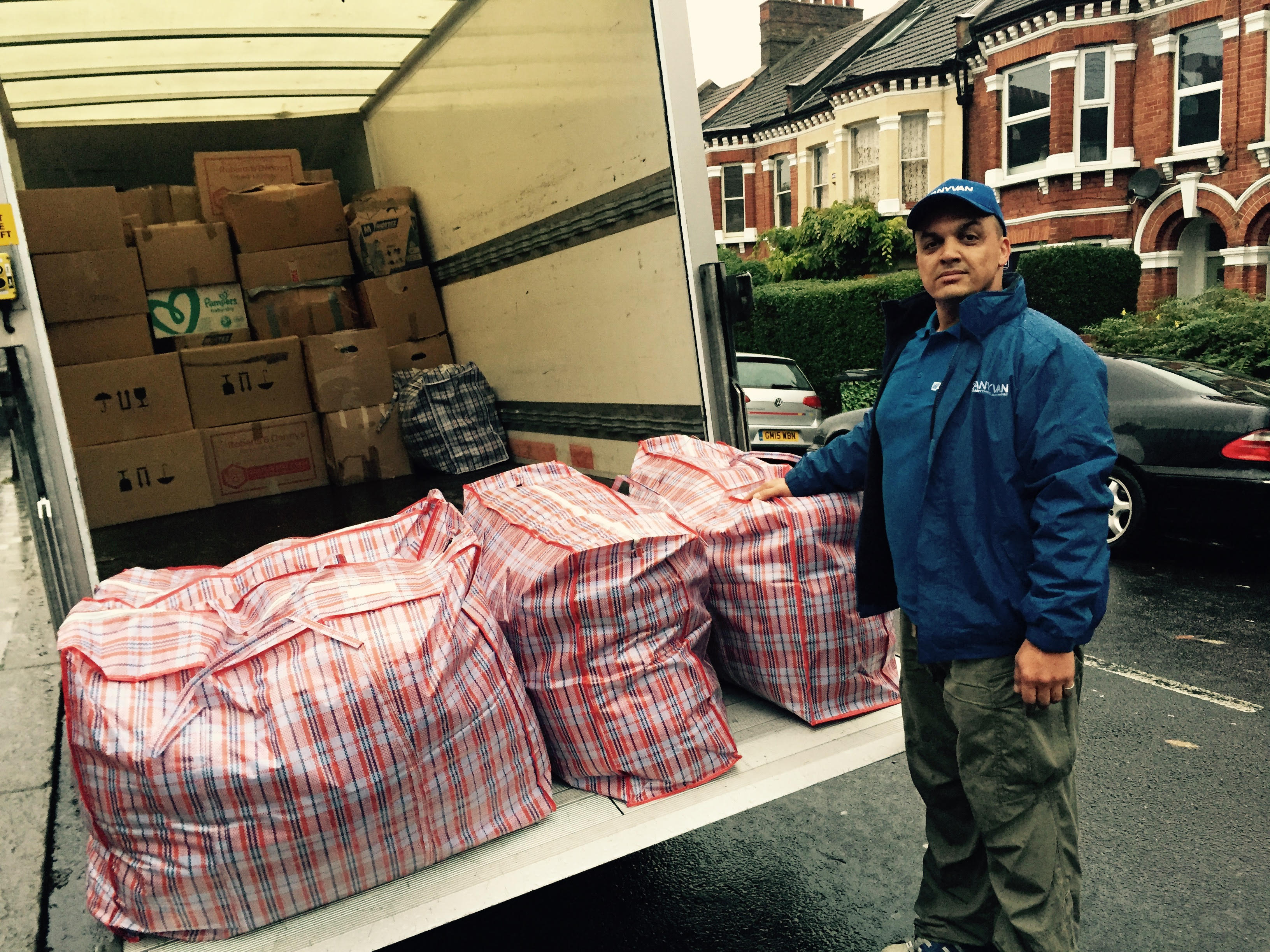 Moving house is tough work, it often costs a fortune plus it can be environmentally unfriendly. Think of all that disposal packing material, those diesel guzzling removal vans and all that unnecessary stuff you don't actually need going to a new home!
But, with the right planning and preparations and a bit of support from your mates, you can tackle these moving gripes and lessen your burden on the environment too.


Here are our 6 killer tips to help you go green while moving house…
1: Choose a company that operates on biodiesel fuel
Many removal companies use diesel vans plus charge their customers for fuel. Diesel is a serious global polluter compared to other petrol options so choose a company which works with biodiesel fuels instead, cutting your costs and helping to protect the environment too. Some companies also use battery-operated lift gates during the loading and unloading process too which is better.
Ecomovers.co.uk
use only electric and hybrid vehicles, while
greenmanandvan.co.uk
provide a 'Certified Carbon Neutral' service using biofuel solar-servers and recycled packaging' which they claim is unique within their industry. Or you can always use our friends
Anyvan
too.
2: Think carefully before you pack
Consider what you really need when you move. Do you really need all your belongings or can you use this opportunity to cut loose from the third of your belongings that you never use. Are there any books, electronics, furniture or clothes you can donate to charity, freecycle, freegle, ebay or sell at a car boot sale to ensure you travel light, rather than lugging everything along? The less items you bring with you, the less costly your overall move will be and the better the impact on the environment.
Greenremovals.co.uk
will donate unwanted furniture to Furniture Oxfam, plus makes regular donations to its orphanage projects in East Africa.
3: Buy used or recycled boxes
Reusing old boxes is a great way to reduce the waste that finds its way to landfill. There are companies which sell 100% biodegradable and recycled boxes at significant discounts, sometimes up to 50%. Ask at your local shops, most local retailers would be pleased to get rid of their old cardboard boxes.


4: Create packaging yourselfIf you are using package fillers or 'packing peanuts', then make sure that you get the 100% biodegradable version instead, these are made with potato starch instead of polystyrene. Another alternative is pop corn – just remember you don't need to add butter, or flavourings!


You can also use tea towels, cushions and (unused!) nappies to protect fragile items rather than bubble wrap. Avoid newspaper as they can contain chemicals plus you'll spend ages trying to get the ink of all your home ware which means more dishwasher time!


5: Use 'Storage Sharing' rather than Self StorageMany movers have to bridge their move by placing their items in self storage before their home is available. This can be cripplingly expensive, with typical storage units costing well over £200 a month for your household belongings.


Using
Storemates.co.uk
, you can store your items with local people with additional household space to rent for a fraction of the cost of self storage which means you will only be using existing space to store your items plus storing with someone local means you avoid the personal and environmental cost of transporting your stuff around.
6: Finally….Make a new green start!
Moving to a new place is a new start and a great way to commit to making a few energy saving adjustments to your lifestyle. These can be anything from turning off lights, and electronic equipment on standby to insulating your loft. Here's a great interactive guide to going green at home.
http://www.which.co.uk/energy/creating-an-energy-saving-home/guides/tips-for-a-greener-home
/ The money you will save doing all of these things will more than repay the costs of moving.
Also it's worth making the most of the Governments recently announced '
Green Deal'
to pay for any costly eco -upgrades that will save you money in the long term. With the scheme you can request a full assessment of your home to determine what work needs to be undertaken to give you an energy efficient house. You receive a loan for the work that you pay back via your energy bill at a rate no higher than the savings you will make from going green, so you are not actually out of pocket and you get to upgrade your home before you've even unpacked! Read 'Money Saving Experts' myth busting advice about the Green Deal here.
http://www.moneysavingexpert.com/utilities/green-deal
You could also become a 'Sharing House' and rent out your household items, spare room, storage space or even driving space with one of many new 'Collaborative Consumption' websites that have sprung up to encourage us to consume less and share more. You can now make a tidy a sum through renting which is 100% guilt free, good for the community and great for the environment.
Zoopla
also feature a detailed guide to help you
make your home energy efficient
- you can find it
here
.
(Updated 26.06.19)